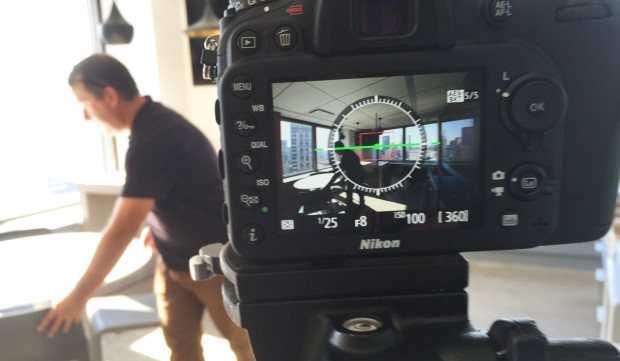 The first phase of global headquarters of an international technology company is completed, and now has look book. Phase one is the formal space, and houses the company's board room and the company's top executives. Working against limited ceiling height on the one hand, and spectacular views on the other, the design uses a light color scheme and indirect lighting to create a neutral foreground to balance the striking backdrop outside of the space.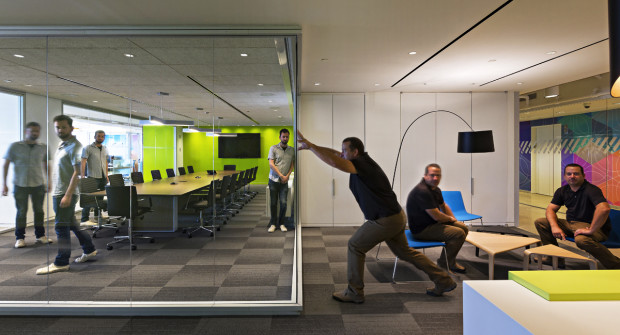 The photos were taken by Liam Frederick, who flew in from Arizona for the shoot. Over the course of 3 days, Liam, with the help of Travis, Tom, Jenny and myself, scoped out and document every aspect of the space, at different times of day and different levels of occupancy. All in all, 1 pizza, 6 beers and an undisclosed amount of granola bars were consumed during the course of the shoot.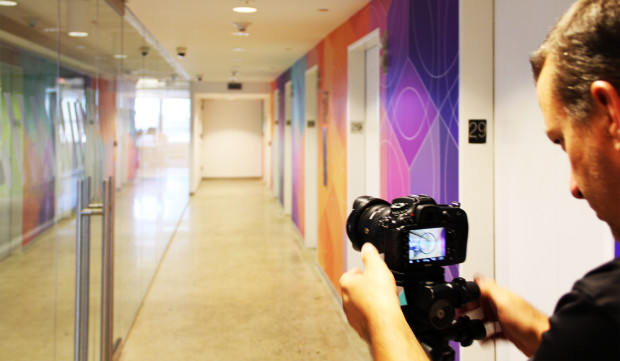 Liam Frederick, tweaking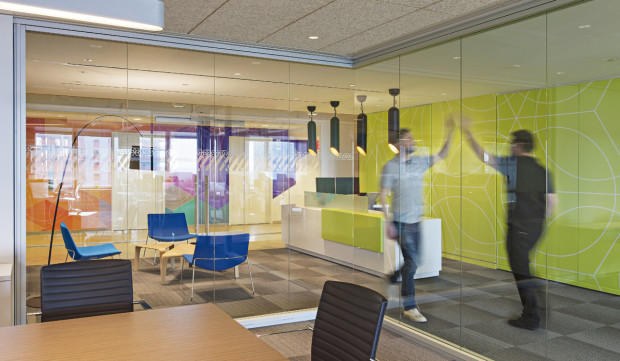 The photos included here are outtakes from these few days. Ignoring some post-production feats, these are candid shots of the photographer at work, and complete the picture of a long hours spent crafting a photo narrative to match the spatial narrative already in place.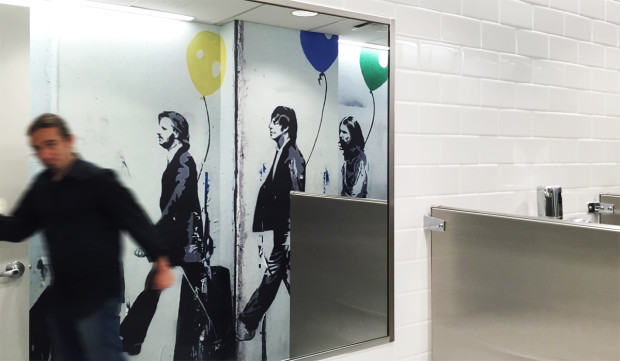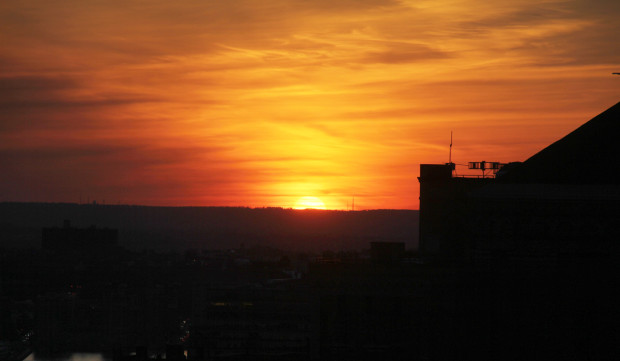 …and it's a wrap!
With Phase I Completed, stay tuned from construction updates from Phase II!!