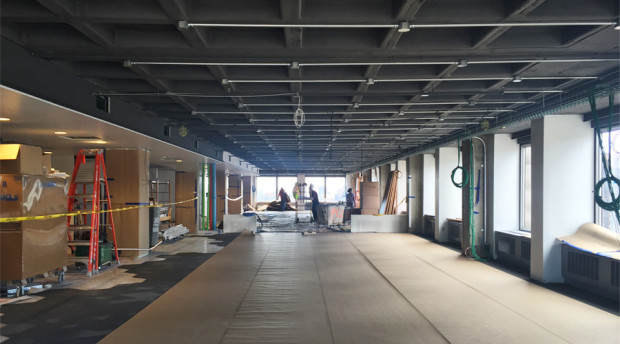 With the bulk of construction done on the second phase of NY headquarters of a global technology company, finishes have started going up, and the floor has started taking shape. Ceiling have been painted, lights turned on, hexagonal carpets glues down, and multicolored data cables have been stretched throughout the office.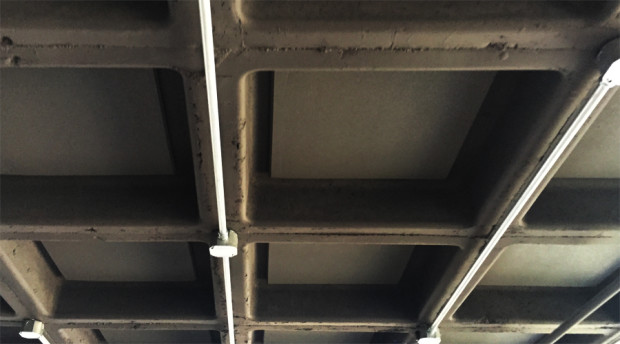 Acoustical tiles have been added within an exposed concrete slab, surprisingly dampening the noise within a bustling construction site. All in all, several dozen workers are finishing up their respective pieces, with millwork, glazing and painting happening in parallel.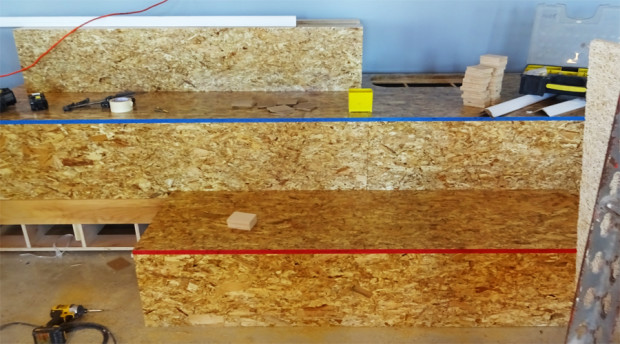 Slight errors not withstanding, the construction crews have been on schedule throughout, with completion a few weeks out, specialty items have started arriving on site, including a custom OSB amphitheater.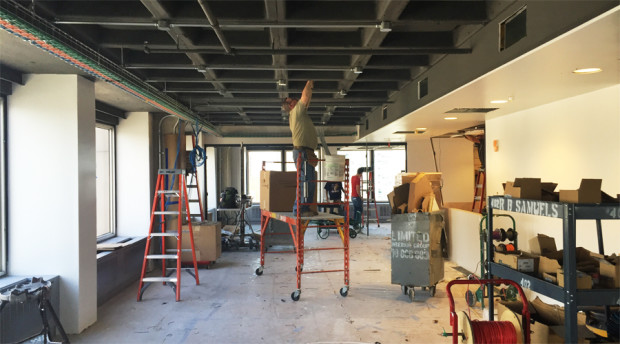 The design of the space was done by Pliskin Architecture, with the help of Lothan Architects in Tel Aviv. The key players on the construction site are: General Contractor – Plaza Construction; Drywall – J.P. Phillips; Millwork – Four Daughters; Electrical – RBSamuels; HVAC – Admore; Glass – Edge Office and Mass Merchandising; Stone and tiles – Urban Construction.