Final pieces of the full floor renovation of the NYC tech office have started to arrive. With lights being installed throughout the floor, the second phase of the technology company's NYC expansion, more of its unique features can now be understood.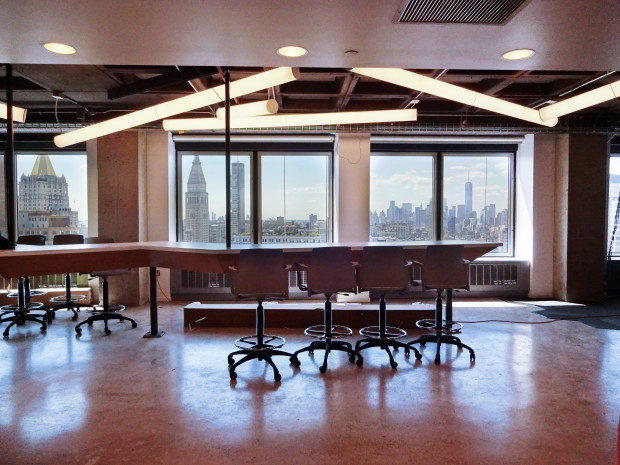 The colorful kitchen, the collaboration desk, the open offices – between new furnishings arriving weekly, and electrical wrapping up, many spaces are almost finished, with only technology missing to get the spaces operational.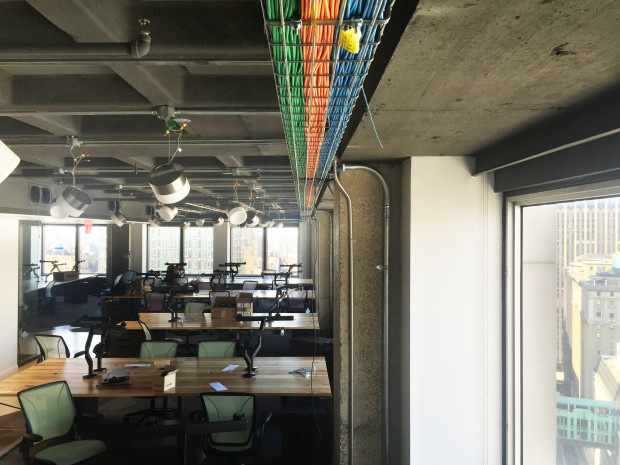 Color coordinated cables, colorful chairs, custom hardwood work tables, exposed concrete elements, and sweeping views, the design sets a different tone for the work and the workers on the floor.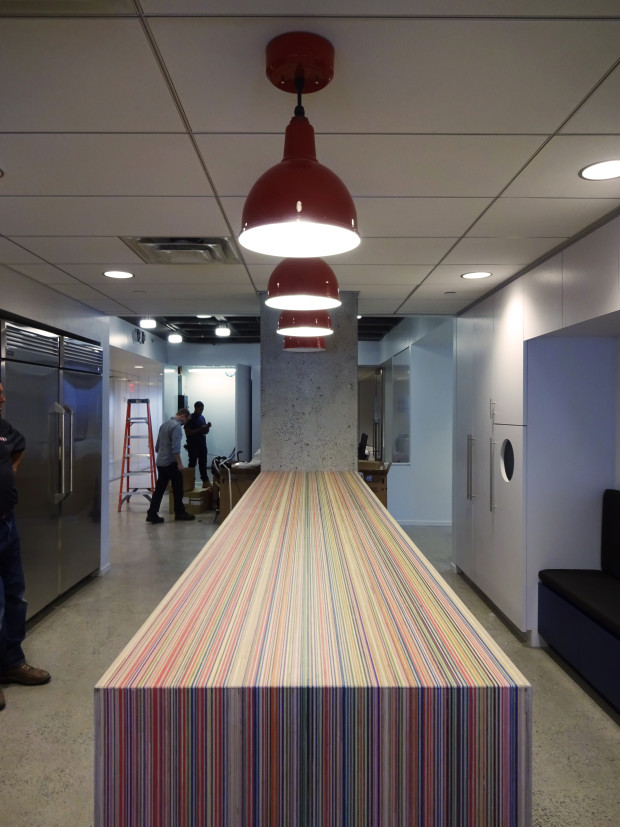 The pantry's main feature is a central bar that is made of recycled skateboard tops from the Focused Skateboard Woodworks in the Netherlands. The bar was custom made align with Pliskin Architecture's Design for the pantry – we're hoping for a central platform for exchanges between seated and transitory employees – a unique piece in the center of the new community on the floor.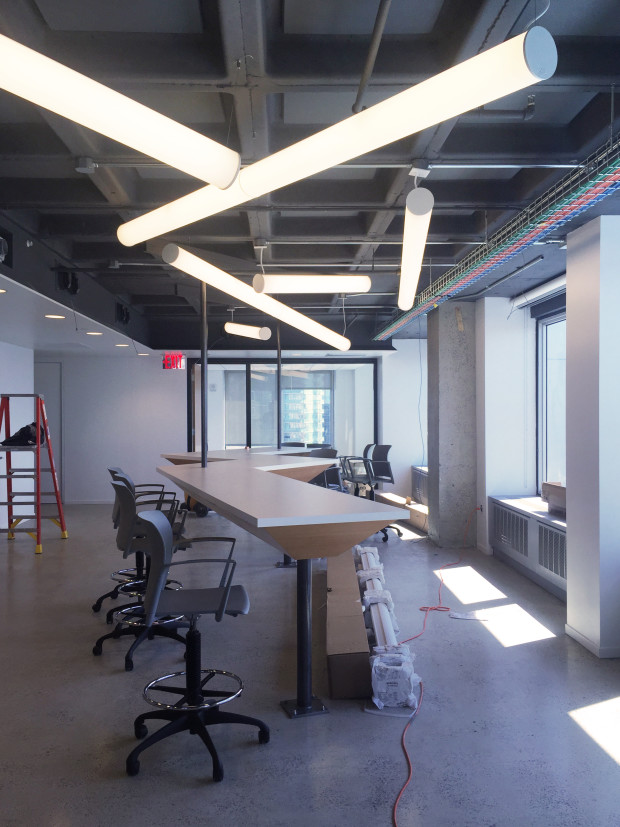 A long, zigzagging table, partially suspended from the slab above, faces fabulous southern exposures, and allows for impromptu meetings or landing spots for employees from the company's other global offices. The lights in this area are also elongated, and randomly scattered against the rigid backdrop of the waffle slab above.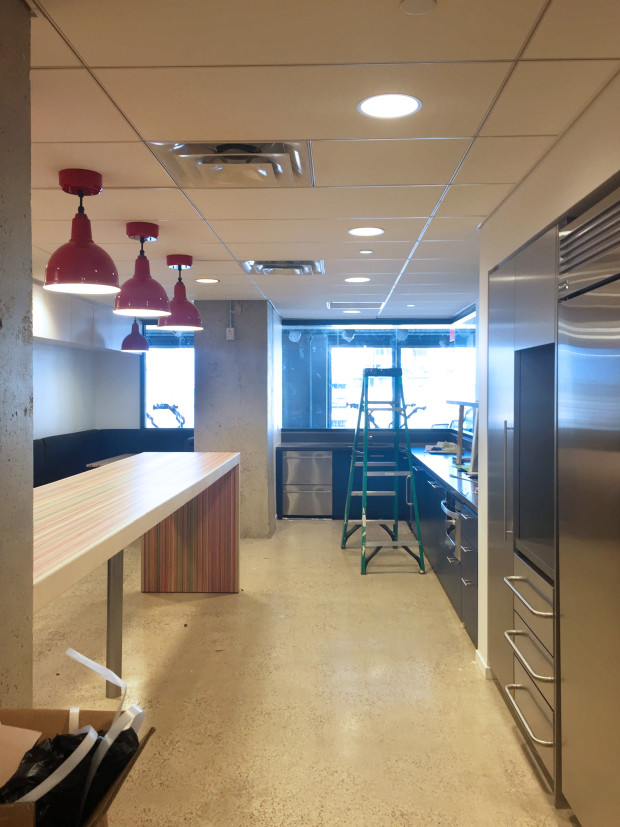 Project Manager – Travis Bunt; Lead Designer – Tom Heltzel;
Project Team: Barak Pliskin, John Buonocore, Mat Staudt, Switchaya Yingsree, Tom Heltzel, Travis Bunt
Associate Designer: Lothan Architects