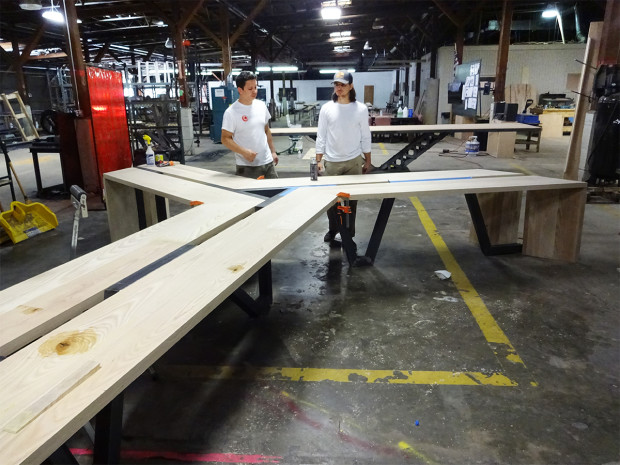 For an upcoming workplace project outside of RDU airport, Pliskin Architecture has teamed up with Bull City Designs (BCD) to develop several custom pieces that will anchor the fit-out of the offices.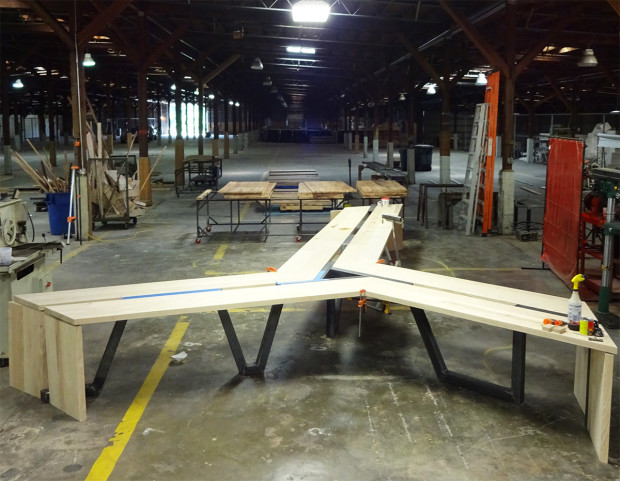 The signature piece will be the focal point of the employee break room, visible from most corners of the office, and allowing over 20 people to converge at the same time. Made of raw steel and barely finished ash wood, the table's unique shape allows for groups of different sizes to congregate for breakfast, lunch, or beer.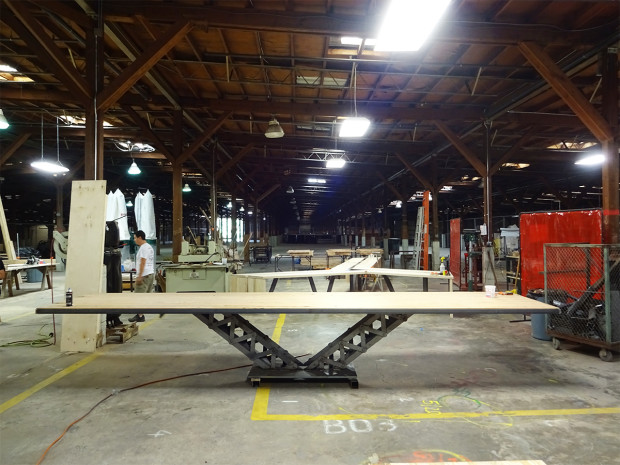 A large conference table, pictured above in BCD's shop, will span 18′ and is structured from an 80 year-old truss from an old water tower in Durham.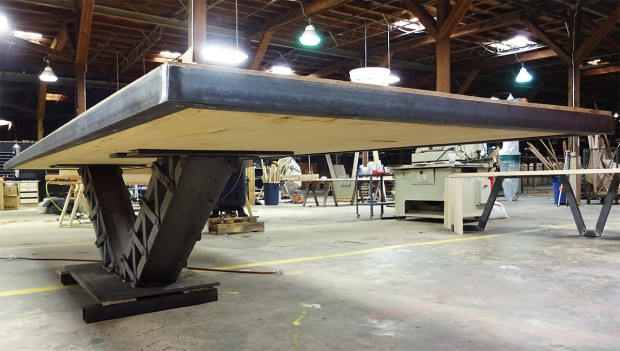 The table surface is made of solid heartpine wood, and has raw steel accents, and it will be fully wired to allow for different types of uses, presentations, and training to occur.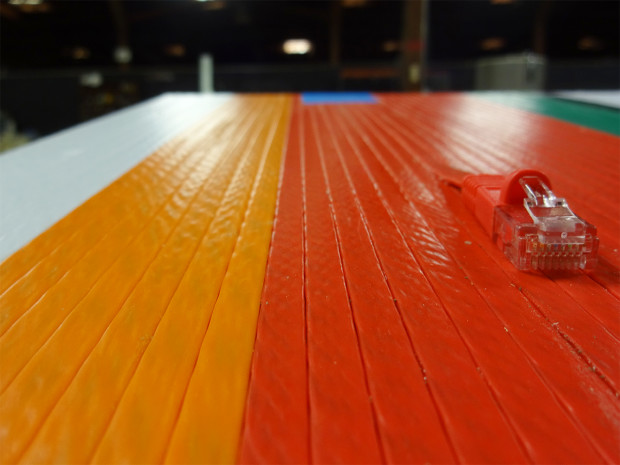 For the reception desk, a plywood carcass is wrapped with unfinished steel and 2,500 linear feet of cat6 data cabling, giving the office a pop of color when entering, and making the support engineers on site feel at home.