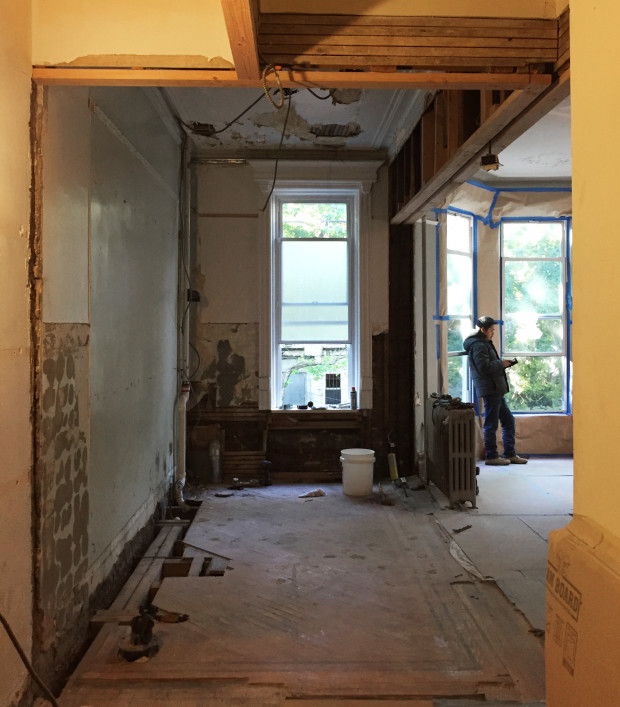 Construction has started on a gut renovation of a Brooklyn Townhouse in Bedford-Stuyvesant. We're restoring this turn-of-the-century classic to its glory days, or at least that's the goal. A lot of the original woodwork has remained in tact, which allows us to create a parlour floor that is true in form to its roots, while still accommodating a state-of-the-art kitchen, new fixtures, and energy-conscious lighting and ventilation.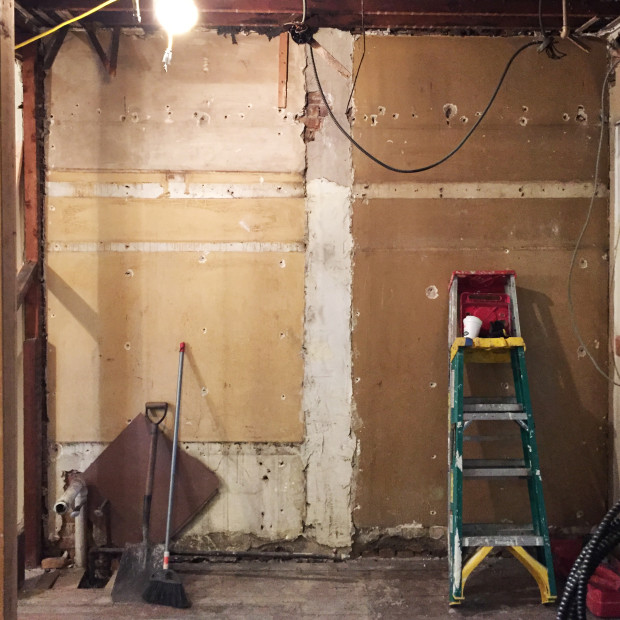 First comes the uncovering – layers of history immortalized in wall-coverings, paint, and relocated partitions, revealing rich, diverse narratives that occured within the same walls over the course of a century.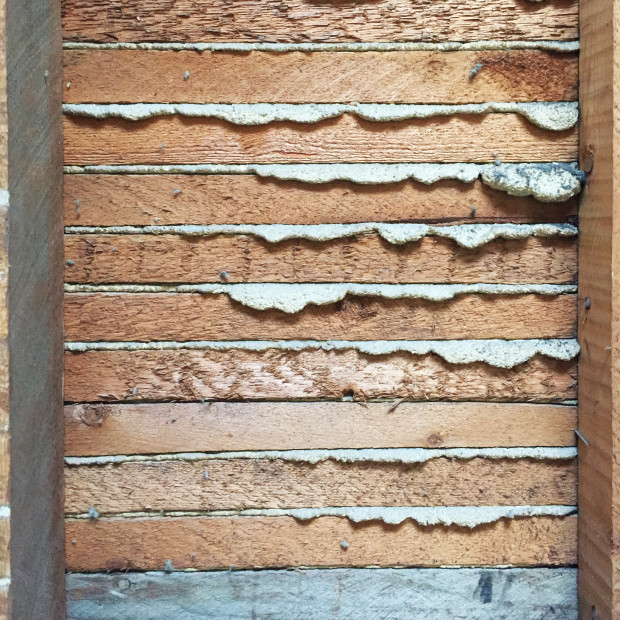 Different construction techniques are visible sides by side, with older plaster work on wood slats accompanying light gauge framing, wood framing next to side wall, exposing years of additions and subtractions within the spaces.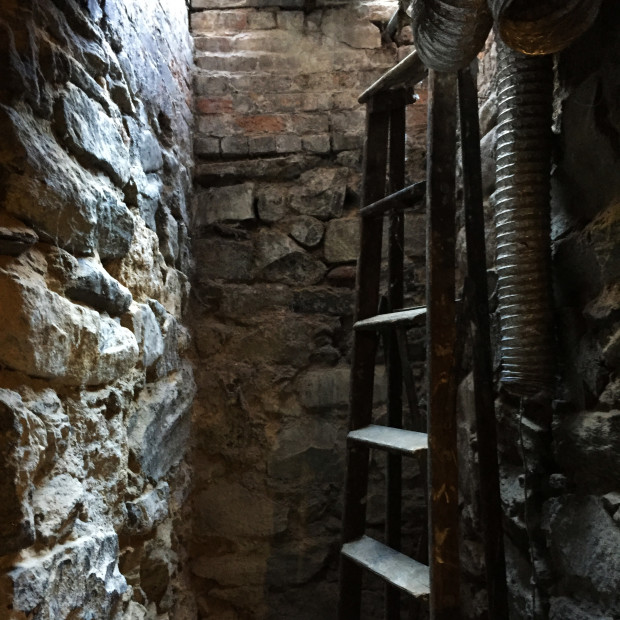 Old retaining walls are still visible in certain locations – adding texture, grit, and contrast to the manicured spaces above.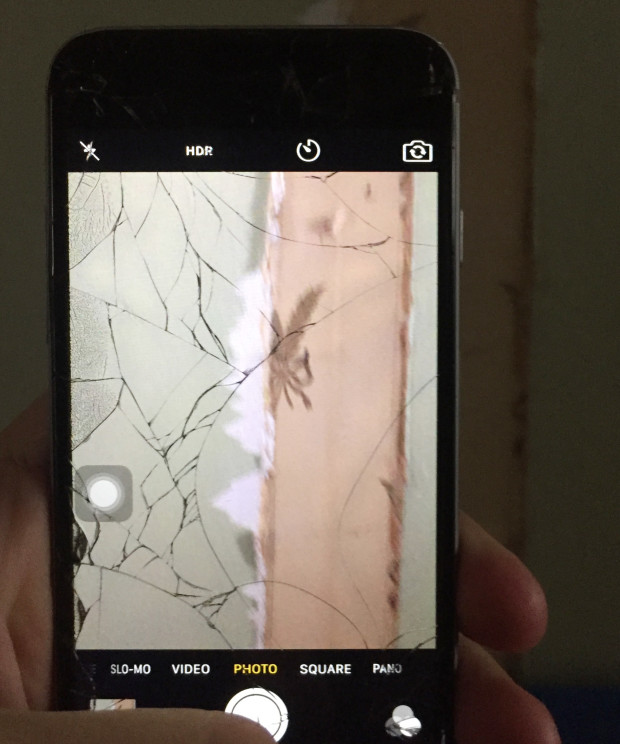 And, of course, a site visit is not complete with out viewing through the cracked screen of James' phone.