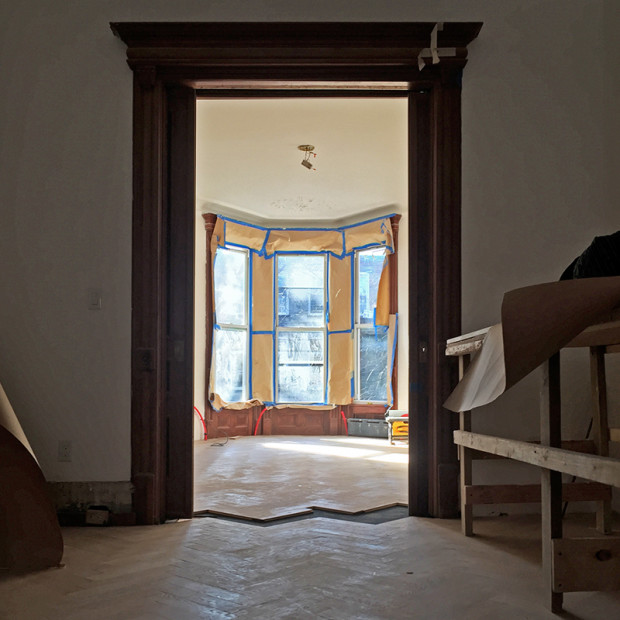 We stopped by our construction site in Bed-Stuy to check in on the gut renovation of a Brooklyn Townhouse, and observed the fruits of several months of accelerated work on site. The work on this turn-of-the-century home has set out to restore it to its glory days, while creating a contemporary residence for a young family, with all the modern-day comforts.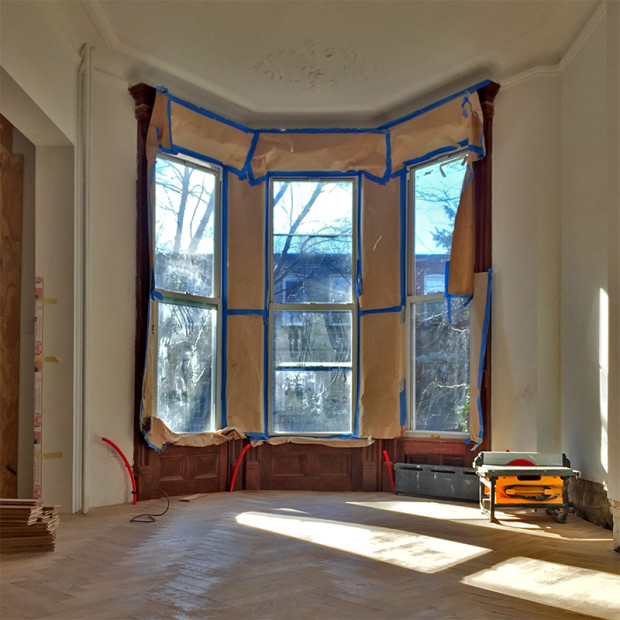 A significant amount of the original woodwork has survived the many iterations of this Bedford-Stuyvesant home, while new herringbone oak flooring was introduced in the parlour floor to replace the a worn-out predecessor and create a unique feel for the new residents.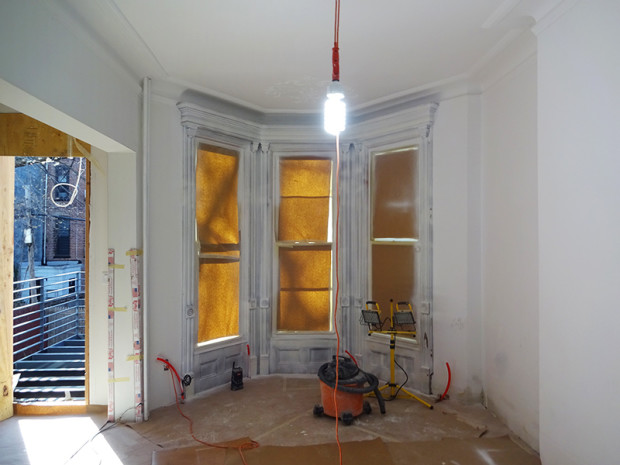 The existing trims and casings were then stripped of several layers of paint, and a new clean coat was added to accentuate the delicate detailing created by the original crafts person, and that is quintessential to Bed-Stuy town homes of that era.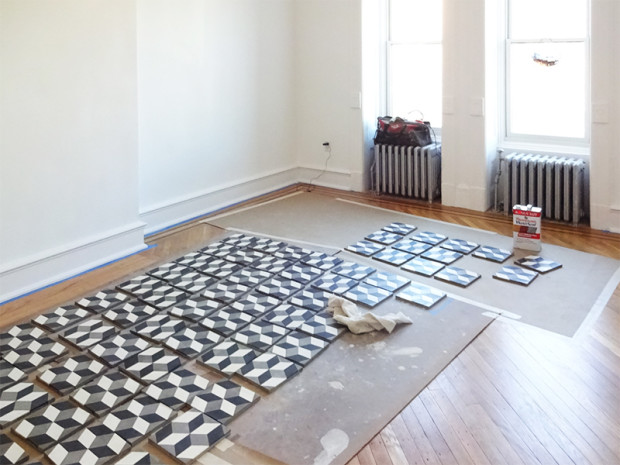 The bathrooms were all upgraded to meet modern day standards and aesthetics, with special care taken to add unique and durable layer to assure another generation of use in the house. Above, handcrafted cement tiles are ebing sealed in advance of installation…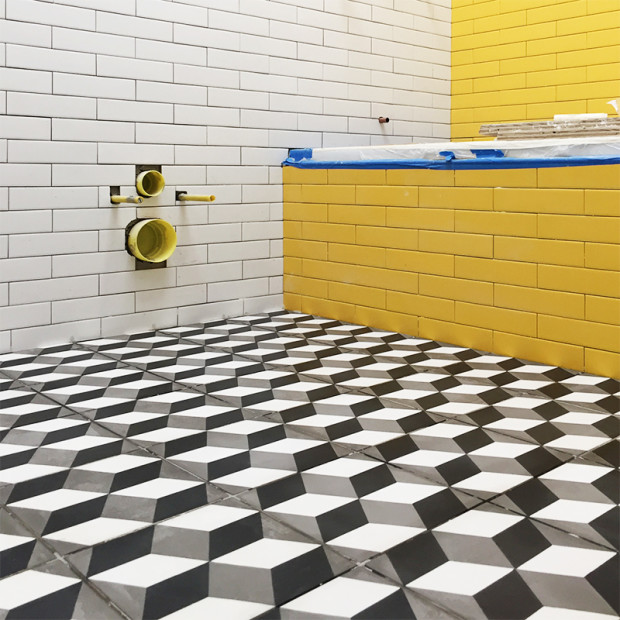 …then installed in the children's bathroom, serving as the monochrome base for the colorful subway tiles that surround the bathtub.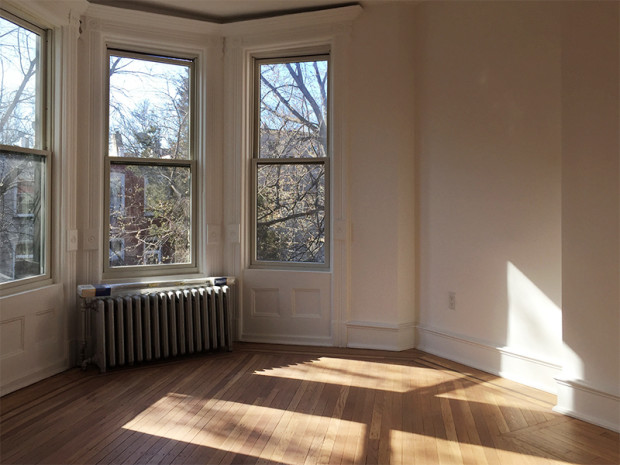 Existing floors were preserved and refinished in all the bedrooms, window trims refurbished and refinished, while base trims were replaced with trims custom made for this renovation.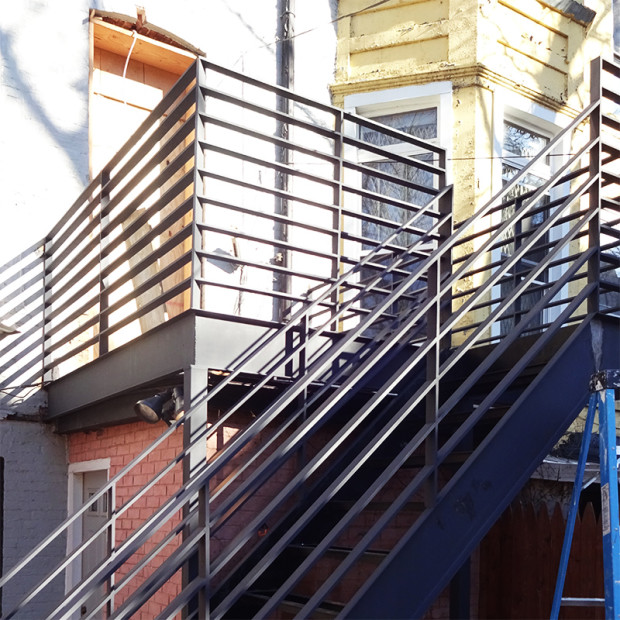 Last, a steel stair was added to connect the parlour level and the private garden, with a platform atop to create an exterior extension to the new kitchen that will serve as a serving station during fair-weather outings.
Pliskin Architecture Team: James Quick, Amy Shell, Thomas Heltzel, Barak Pliskin
General Contractor: Amr Sinada / HiTech Construction & Aluminum Systems Inc