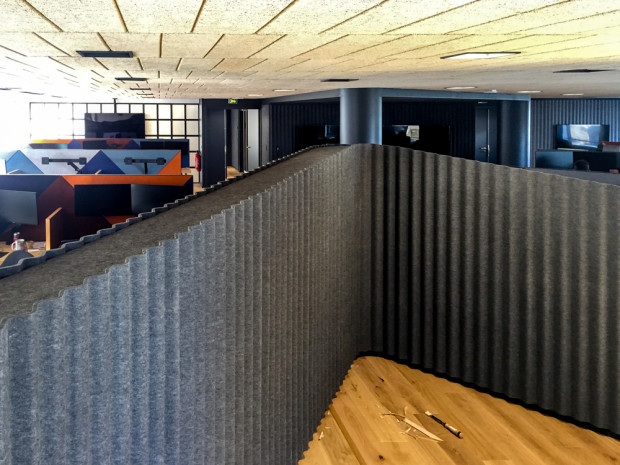 One of the last pieces for the office we designed in Paris was installed last week – an undulating partial-height acoustic divider that breaks up one breakout space into 3 smaller, quieter meeting spaces. The office, designed in Collaboration with Atelier 208, was completed over the summer, with a few pieces remaining to be installed.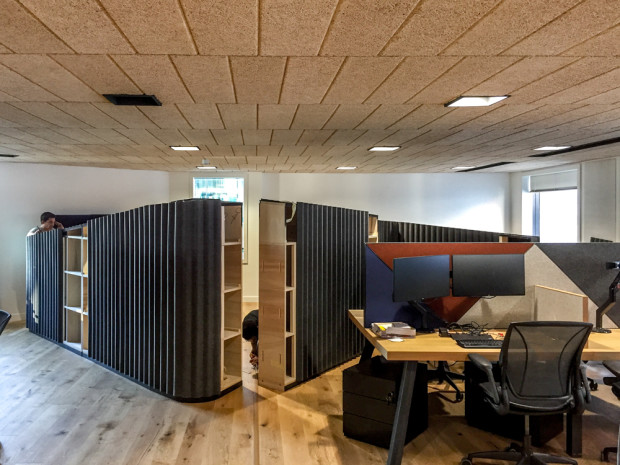 The photos, by Atelier 208, follow the install of six prefabricated unique pieces, crafted by Rennes-based millworker AMC, and assembled on site over the course of four hours.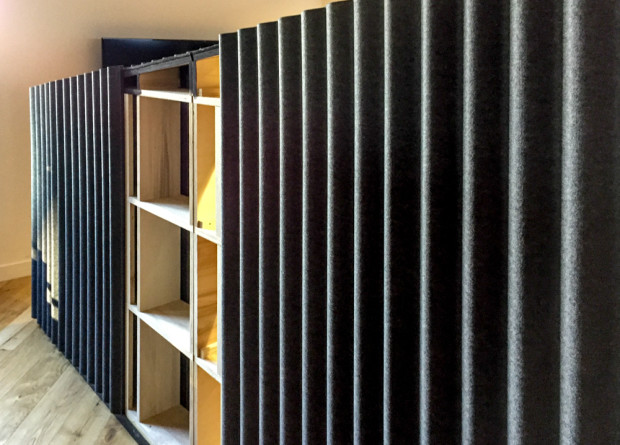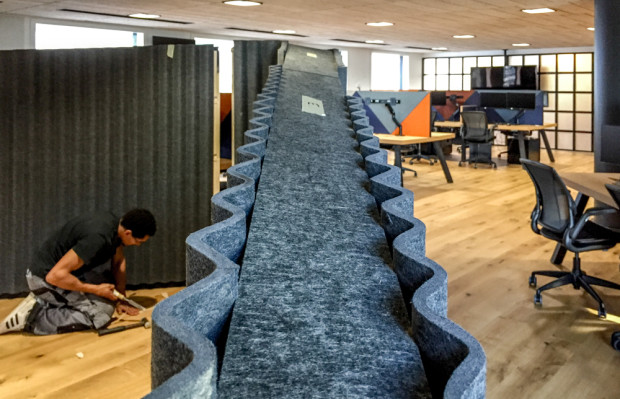 The wall adds additional functionality to an already rich space, while limiting distractions to teams located in its proximity. Informal meetings, briefings, and calls can occur in tandem to other work on the floor, while adding a visual focal point at the southern end of the space.